Today I have to talk about one of the most fundamental, serious, and earliest decisions a musician needs to make. That is: what name are they going to take when they perform or produce? Many people choose to simply go by their name. There is nothing wrong with that. Really, you cannot pick a bad name. It is how you choose to express yourself and the image you want to portray. However, I wanted to write about this because I feel like there are several artists in the EDM community that have gotten extremely creative with the name they choose to step on stage with. Be it funny, intense, or just really clever, I bring you the Top 5 Names In The EDM World, as decided by me.
Number Five
ETC!ETC!
Jose Guerrero from L.A. is a producer who specializes in Moombahton and is heavily influenced by bass. I like his name because it matches his style, getting in your face and explosive. Using the exclamation points is an added bonus.
His remix of Lana Del Ray is really fucking good – and has already hit 144k plays on SoundCloud in just NINE DAYS. Do you understand how good this mix is? You will once you click play.
Number Four
Bro Safari
Bro Safari, What a dope name. Just like a bro going on a safari what's not to like? It's like, "Hey, bro, jump in my Jeep and lets go scout out some trill music on the plains of EDM. I don't fucking know. I've never been much for his music, but that is just me. It seems to never develop enough, and that goofy face he puts on all of his artwork haunts my dreams… Bro Safari often pairs up with UFO for some intense trap mixes. Hear one here.
Number Three
RL Grime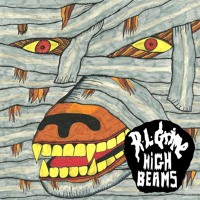 Paying tribute to the amazing R.L. Stein who made me a pro pants shitter when I was a kid, RL Grime puts out the dirty beats that could probably scare small children still. But I dont hate it. They're dope. He just released his new EP, High Beams. The cover art sticks to the Goosebumps tribute.
Number Two
Zeds Dead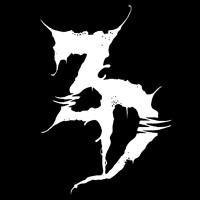 Paying tribute to the classic amazing movie Pulp Fiction. That's how you get to #2 on my list. Not to mention being one of my favorite artists. How do you do that? Oh that's easy just remix a track like Nina Simone's "Don't Let Me Be Misunderstood". Some of the heaviest and best DnB this side of the sun. This is a track that has me relaxed. Completely and absolutely relaxed. While still on edge and feeling the DnB rhythms racing through start to finish. It's a nice break from the trap and house overhauls that I've been through lately. Fuck yeah Zeds Dead, baby.
Number One
Rell The Soundbender
This name is number one to me because just imagine actually having the ability to bend sound to your will and how much more intense that would make the music you listen to? That would hands down be one of the coolest things in the world – since music has influenced me so much. Plus Rell is a really cool name. On top of that, Rell backs up his title by bending some intense beats into your ear receptacles. Specially this collab he did with Far East Movement – Ain't Coming Down. Last, who the hell hasn't watched "Avatar: The Last Airbender"? Seriously, if you haven't then get over yourself and do it. Clearly influenced the name choice.
If you disagree? This is America go right on ahead. Better yet, suggest some names in the comments section that I passed up.
-Dusmo